Reflections
I hope to convey the pure joy eyesight brings to my life. I am constantly amazed at color's ability to dazzle. I love the play of light, the act of brushing on color, and the discrimination between warm and cool colors. I treasure the surprising moment when a painting resonates visually and metaphorically. A barn becomes a church, a landscape a living body, two chairs a relationship.
I love Hans Hoffman's description that 'in nature, light creates the color. In pictures, color creates the light."
I am often drawn to our vanishing farmscape and the crumbling barns and buildings that challenge our current values. I especially love the haunting imbalance of windows and doorways in farm architecture. These aging matriarchs and patriarchs sheltered and nourished us, and their dignity in the face of their diminished value is something I want to honor.
In the process of painting, there is a meditative element to the choice "is it this color, or this?" which has always enthralled me. Oil's tactile qualities — its layers, scumbles and glazes — help me place these two-dimensional pieces in a three-dimensional mindframe.
I am influenced in my painting choices by a background in English literature and graphic design. Words like "grace," "refuge," and "abandonment" are veins of gold to be mined. Playing with light and dark, color complements and negative spaces, I aim to create a visual poem.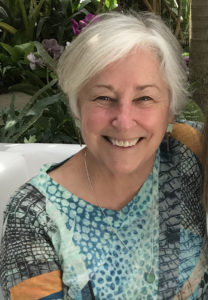 a personal favorites list:
artists
Milton Avery
Mark Rothko
Aristede Maillol
Henri Matisse
Georgia O'Keeffe
Agnes Martin
Vanessa Bell
Johannes Vermeer
Giorgio Morandi
Paul Gauguin
Piet Mondrian
Edward Hopper
Piero della Francesca
writers
Henry James
Thich Nhat Hanh
Jane Austen
George Eliot
Virginia Woolf
MFK Fisher
Alice Munro
May Sarton
Mary Oliver
Billy Collins