I want to share with you  a small book I just produced with some of my favorite new paintings. Each painting is paired with part of a favorite Mary Oliver poem. Her death this past January was such a great loss, and her work is a source of inspiration. I recite to myself quite often part of her poem "My Work is Loving the World:"
Are my boots old? Is my coat torn?
Am I no longer young and still not half-perfect? Let me
keep my mind on what matters,
which is my work,
which is mostly standing still and learning to be astonished.
Mary Oliver continues to teach me how to live.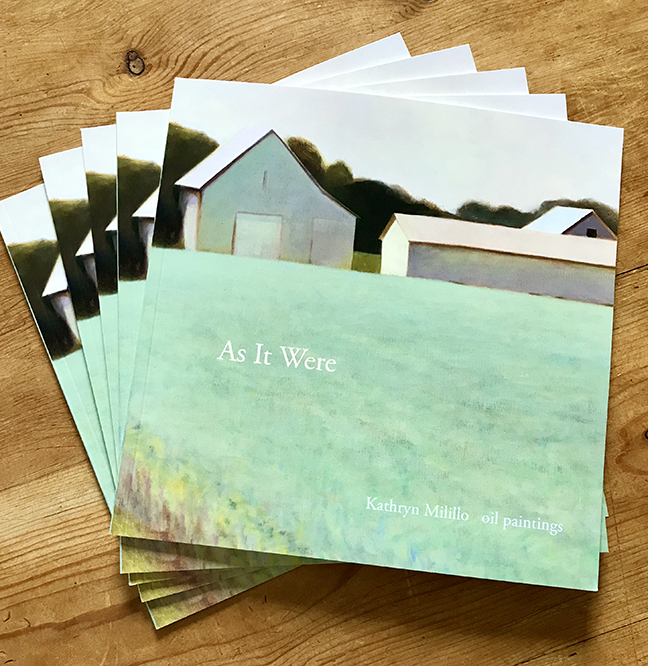 Please click here to view a pdf of my new book!
I'd love to see you at the opening reception (copies of the book will be available there).
Edgewater Gallery on the Green
Friday, May 10
5:00-7:00 pm
For more images and purchasing information, please go to my website kathrynmilillo.com 
or the Edgewater Gallery website.
About the title 'As It Were'
This funny phrase is about a handful of smoke, a wished-for reality, an undefined place and time where non-fact reigns. It isn't what was, it's what might be. It is nebulous and indistinct, and beguiles me. It reminds me of the way I like to paint, with softened edges and room for the viewer to fill in the details.
Kathryn