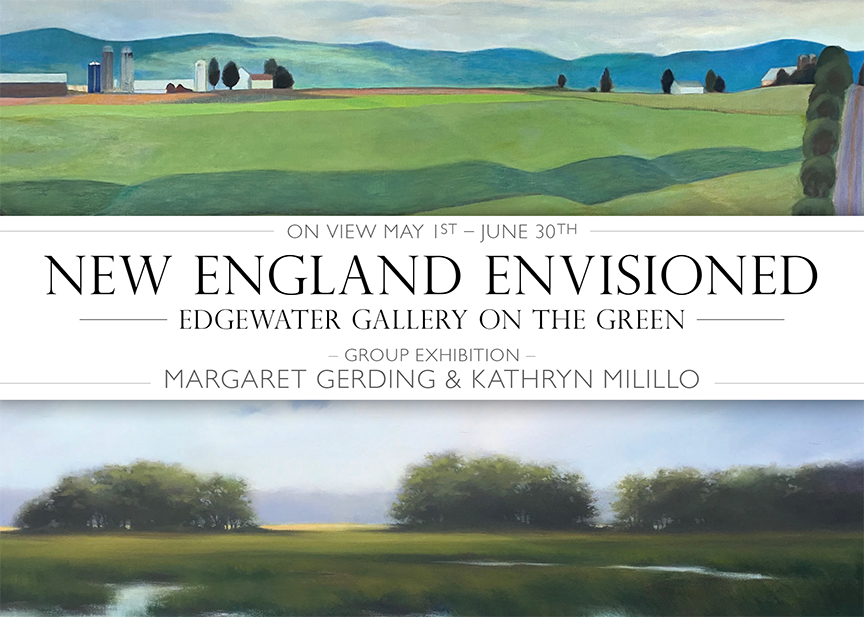 I have been working this winter on a show with Maine artist Margaret Gerding which will be up for the months of May and June.
Unfortunately, this will be a show without an opening reception because of the pandemic so I won't get a chance to be there to greet friends, but luckily the gallery is open from 10-5 Tuesday through Saturday without an appointment.
If you would like a special appointment time, please call the call the gallery at 802-989-7419.
For more information on how to view this show in person, please contact Edgewater Gallery
Artist Statement
Everything changes;
everything is connected;
pay attention.
— Jane Hirschfield
As the world careened in 2020, painting became a privileged, paradoxical burden. Gradually, I returned to my favorite places for solace. I chased memories that flickered and gleamed. I searched for those elusive ephemera: color and light.
With this collection of Vermont landscapes and buildings, I hope to offer a sense of sanctuary, lightened with a little whimsy.