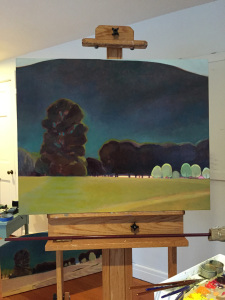 The canvases are beginning to collect around the studio!
I am delighted that I was asked to create paintings for another
featured artist show this April at Edgewater Gallery in Middlebury.
I will be thinking about mindful light, working from studies
of Vermont and Lake George.
Season's greetings and a healthy, happy new year to you
and your family.